Recognizing the value of the island's biodiversity-rich landscape, The biosphere reserve designation was a pledge to ensure that natural areas are safely stewarded. Today we are proud to forge a partnership with CIMB Islamic to promote and strengthen environmental conservation and awareness efforts in the UNESCO Penang Hill Biosphere Reserve.
Through this collaboration with CIMB, we will focus on four agendas using the Penang Hill Biosphere Reserve as a model for biodiversity protection, a space for environmental education, and encouraging community participation in environmental conservation, while supporting the many innovations for sustainability.
From left: Mr. Tengku Mohd Ridzuan, Penang Forestry Department; Mr. Allen Tan, Managing Director of The Habitat Group; Mr. Ahmad Shahriman Mohd Shariff, Chief Executive Officer of CIMB Islamic; Dato' Dr. Ooi Kee Beng, Executive Director of Penang Institute, and Mr. Shahril Nizam Cheah bin Abdullah, Senior Manager of Penang Hill Corporation
Here are the 4 initiatives from this collaboration:
Initiative 1 – Turning Food waste into nutrient-packed compost
It is estimated that 1800 tonnes of rubbish are disposed of every day at the landfill in Penang island alone and 720 tonnes are organic waste. By turning the organic waste into compost, we are able to reduce the emission of methane gas which Is a potent greenhouse gas.
Prof.Dr Che Zalina of University Pendidikan Sultan Idris has invented an Economical Food Waste Composter (EFWC) that is able to convert 50kg of food waste into compost within 6 days. Requiring a small amount of energy and microbes to function while being affordable to install, this machine will be implemented around the Penang Hill Biosphere Reserve and various spaces across Penang Island.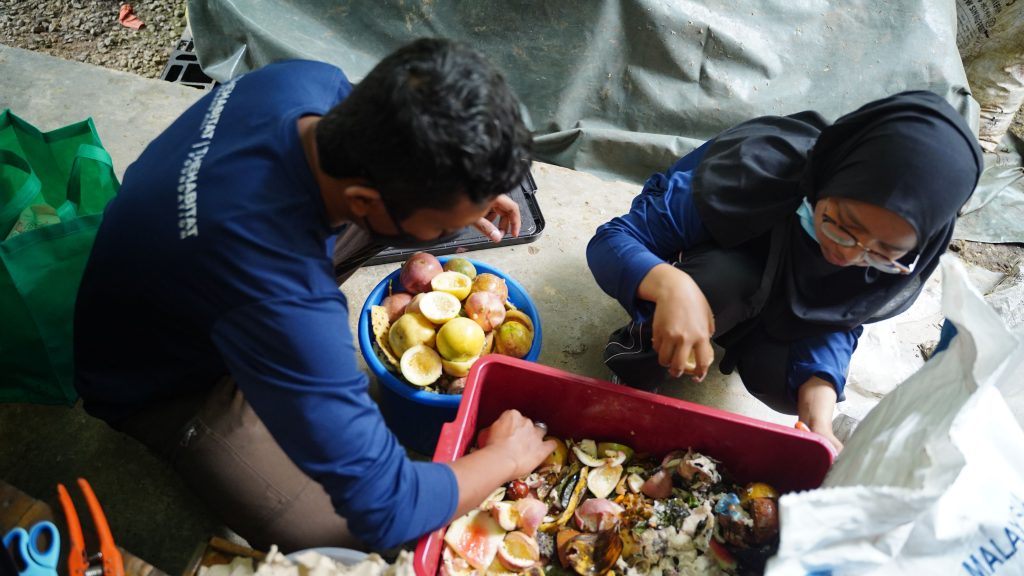 Initiative 2- Bridging the Gap one road canopy bridge at a time
The animals are long-tailed macaque, plantain squirrel, and dusky langur
Founded by Dr. Jo Leen Yap, a wildlife researcher, and environmental educator, Langur Project Penang is a community science-based outreach and conservation project in Malaysia that focuses primarily on the ecology and behavior of Dusky Langurs (Trachypithecus obscurus) in Penang.
In 2019, they successfully installed the first canopy bridge over a traffic zone in Teluk Bahang to provide safe crossing paths for primates and boreal wildlife. Proving to reduce the death tolls of this wildlife drastically, we have partnered up with Langur Project Penang aiming to build 3 more canopy bridges over three years at the hotspots across urbanized patches in proximity of the biosphere reserve zone.
Photo courtesy of Langur Project Penang facebook
Photo courtesy of Jo Leen's facebook
Initiative 3 – Safeguarding our coastal zone
Wetlands are among the most productive ecosystems in the world, comparable to rainforests and coral reefs. They are able to sequester some of the largest stores of carbon on the planet. They are integral to biodiversity conservation, coastal protection, erosion prevention, natural water quality improvement, and provide essential natural resources for coastal communities. Yet we are losing them at a rate never before seen in human history.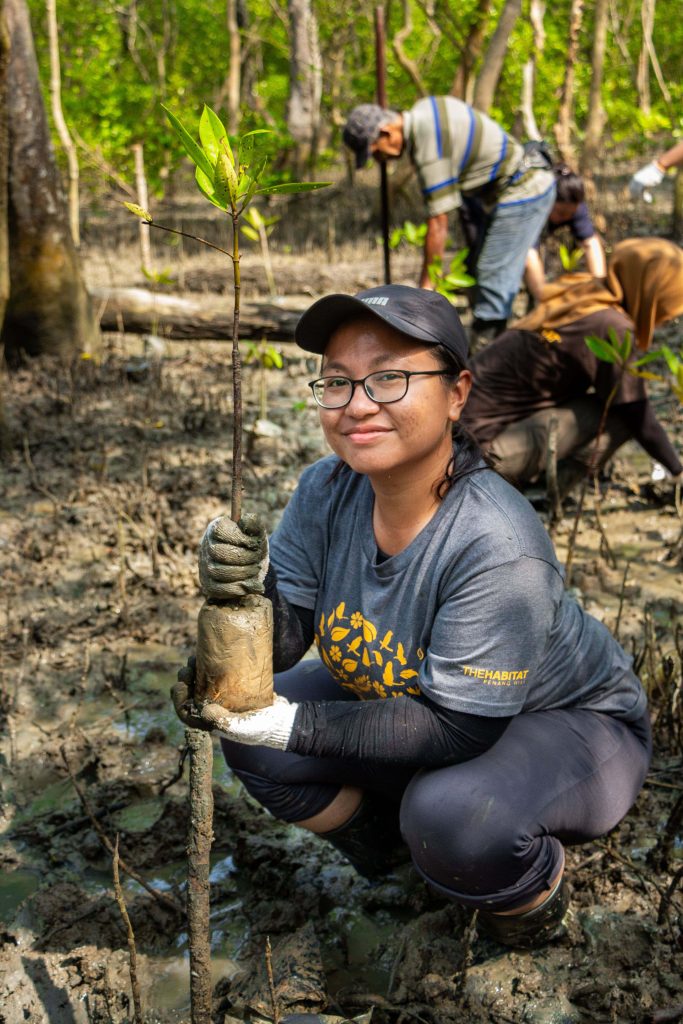 With the support of the Penang state government, we aim to build the capacity among the local community of Sungai Burung to participate in the mangrove and forest restoration efforts. The 3-year plan will involve public education & unlocking economic opportunities for the local community!
Initiative 4 – Unlocking the potential of the Biosphere Reserve Together
Biosphere Reserves around the world are celebrated for their exceptional biodiversity and distinct social landscapes, as well as for their potential to demonstrate innovative ways of living in harmony with nature.
The Penang Hill Biosphere Reserve is a core of ristine natural landscapes and it is centred on the forest block of hill forest at elevations of approximately 800 metres asl. which gradually meld into lowland dipterocarp forest, coastal forest, mangroves, sandy beaches and marine ecosystems.
Through meaningful, creative, and engaging ways, we aim to spread awareness about the Penang Hill Biosphere Reserve, its beauty, and its treasure trove of diversity, hoping to inspire the public to recognize the value of conserving their natural home.
To commemorate this partnership, all CIMB cardholders will enjoy a 50% off special rate for entrance passes to our park! TnCs apply.